Holotropic Breathwork Week-end Retreat
24 Mar 2023 / 14 chemin du Domaine Tavibois, Herouxville Canada, / Grof Transpersonal Training Workshop /
---
Breathwork weekend retreat in Mauricie, between March 24 and 26, 2023, in a gorgeous and peaceful natural setting.
---
We are happy to announce that we will do a Holotropic Breathwork week-end retreat, from Friday, March 24, to Sunday, March 26, 2023.
This retreat will revolve of course around a day of Holotropic Breathwork, March 25, but will include other activities aiming to prepare the breathwork and begin the integration process. This is a unique opportunity to deepen the work in a splendid natural setting.
All activities will be held at domaine Tavibois, in Herouxville, Quebec.
I want to reserve my place in a shared room or a private room.
Cost of the workshop: 425 CA$ (shared room** – two single beds) or 525 CA$* (private room).

The price includes: two Holotropic Breathwork sessions (one as a breather and one as a sitter), 6 meals*** and lodging in a shared or private bedroom.
*Plus taxes
**Indicates that you are willing to share a room with another participant. You do not have to be with another person to make this reservation. We will assign rooms.
***The food offered is vegetarian, gluten and dairy free. If you have allergies, please let us know. If you have a special diet incompatible with the menus we offer, you will have to take care of your own meals.
Schedule:
Friday March 24

3 to 6 pm: Arrival
6 to 7:30 pm: Dinner
7:30 to 8:30 pm: Opening activities
Exploration
Saturday, March 25

7 to 8:30 am: Breakfast
9 am to 12 pm: First Holotropic Breathwork session
12 to 2 pm: Lunch and free time
2 to 5 pm: Second Holotropic Breathwork session
6 to 7 pm: Dinner
7 pm and +: Integration activities and free time
Sunday, March 26

7 to 8:30 am: Breakfast
 9 am to 11 am: Sharing circle
11 am: Departure
I want to reserve my place in a shared room or a private room.
Contact us for more information.
---
Facilitators
Alain Menier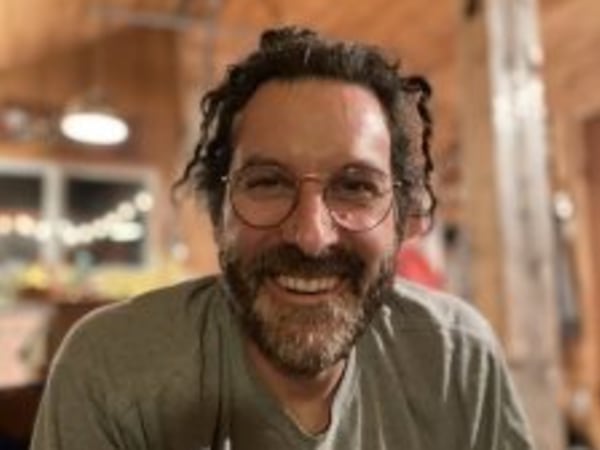 Alain Menier received his certification as a holotropic breathwork facilitator in 2011 and has since organized over 80 group workshops and worked with over a thousand participants. He has given conferences about the relatioship between the perinatal experience and the psyche, as well as about Stan Grof's work. He was the coordinator for Montreal for various studies sponsored by MAPS between 2017 and 2022. Since 2021, he contributes with Therapsil for their therapists training and act as a consultant for Numinus. He has a lifelong passion for music.
---
Location
14 chemin du Domaine Tavibois, Herouxville Canada,