Menla Mountain House and Dewa Spa Holotropic Breathwork and Nature Immersion Workshop - A Journey into Expanded States of Consciousness and Rewilding in Nature
26 Jun 2023 / Grof Transpersonal Training Workshop / 0 spots left
---
HOLOTROPIC BREATHWORK® & NATURE IMMERSION WORKSHOP - A JOURNEY INTO EXPANDING CONSCIOUSNESS AND REWILDING IN NATURE
---
JUNE 26 - JUNE 29, 2023 DR. LAURANE MCGLYNN DR. TOM FRANCESCOTT Early Registration Discount until March 1st. There is a 20% discount off the cost of your housing. This is a value of $125-$200 (depending on your housing selection). There are currently 5 private rooms until that room type is sold out. Early registration is recommended if you would like you preferred housing selection.
Cost includes four holotropic breathwork sessions (two as a breather/two as a sitter), a talk on the theory and practice of Holotropic Breathwork, forest bathing experience, guided healing sound journey, outdoor mindfulness practice, evening community fire gathering, creating nature art altars , 3 nights housing, all meals, use of outdoor pool and spa, community support and connection. To register email drmcglynn6@gmail.com
.
---
Facilitators
Thomas Francescott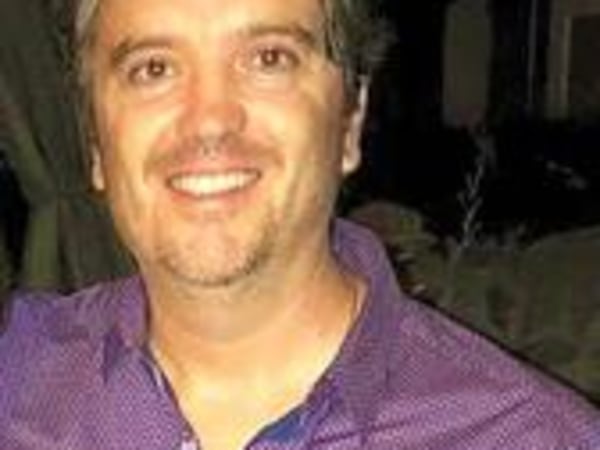 Tom Francescott, ND (module facilitator)
In 2004, Tom began his personal journey with Holotropic Breathwork after the loss of his sister. After having a "lifechanging" experience on the mat, he knew that Holotropic Breathwork was to play a pivotal role in his life and his private practice. In 2007 he became certified as a Holotropic Breathwork practitioner. Since then, Tom has helped facilitate many GTT modules, as well as certification. Independently, he loves to offer Holotropic Breathwork workshops, weaving mindfulness, cleansing, and shamanism. On a personal note, Tom and his husband enjoy living on the Hudson River in the Hudson Valley, where Tom was born and raised. In his free time, Tom loves traveling, shamanism, spiritual adventures, and swimming in the ocean. doctortomstonics.com
---
Laurane McGlynn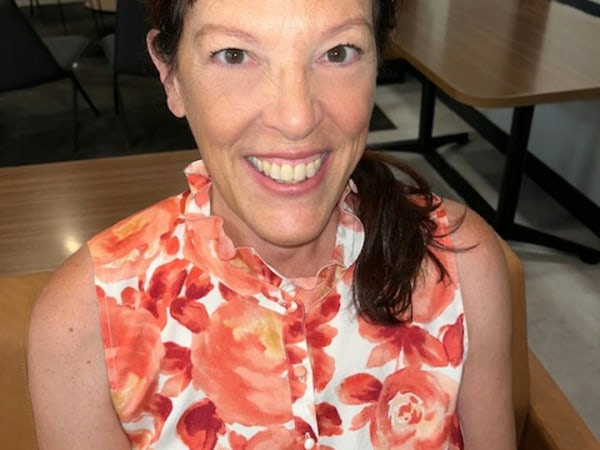 Dr. Laurane McGlynn (workshop leader) is a clinical psychologist who integrates mind/body medicine with holistic approaches to healing and transformation. She holds doctoral degrees in Clinical Psychology and Marriage and Family Therapy and Masters degrees in Counseling Psychology and Child and Adolescent Therapy. In addition, she has advanced training and certifications in mindfulness-based stress reduction, somatic resourcing, Vipassana meditation, Family Systems Therapy, Past-Life Regression and Health Psychology. In 2021, she completed training in Mind/Body medicine from Harvard Medical School. In addition, she is currently enrolled in a Masters program in Integrative Medicine. Laurane has earned licensure as a psychologist in Pennsylvania, New York and New Jersey. She is the Director of the Center for Counseling and Wellness - an integrative holistic healing center in PA. She was certified as a Holotropic Breathwork® facilitator in 2015. She currently offers weekend workshops and four-day double Holotropic breathwork sessions through Grof Transpersonal Training.
Laurane feels her experiences in the Grof Transpersonal Training program have been some of the most deeply healing and profound experiences of her life. She feels honored to have been trained by Stan Grof and Tav Sparks and is deeply committed to continuing their legacy through her teaching and workshops.
---
---
Payment Details
PAYMENT: Workshop cost is $650. If you register by February 15th you will receive a 20% discount on your deluxe and standard housing cost and 10% on deluxe private queen/private bath accommodations. This is a savings of $125-$200 depending on your room type. The housing prices listed on our workshop housing page on the Menla website have already been discounted.
ACCOMODATIONS: There are several housing options. Once you fill out and return this registration packet and pay the workshop and facility fee, you will receive an email with a discount code to go online to our workshop listing on Menla's website and select and pay for your housing online directly to Menla. Housing is available and assigned on a first come basis.
Payment is due with your registration You may pay your workshop fee of $650 by check, Zelle or use Venmo @Laurane-McGlynn or credit card. If you pay by credit card please add 3.6% to your registration payment for the service fee. If you pay with PayPal send with "between friends" option or they attach an additional fee that you will be charged.
If paying by Visa or Mastercard, please print the 16-digit card number, CVV code, expiration date, and zip code for the address on your credit card bill.

MEALS: If you have special dietary needs or food allergies, you will need to notify us at least three weeks in advance and we will communicate that information to Menla. They are unable to accommodate food preferences only special diets and food allergies. 


---
Cancellation Policy
WORKSHOP FEE CANCELATION POLICY: $150 of your $650 workshop fee payment is a non-refundable processing fee. The remainder of your workshop fee is refundable upon cancellation until 4 weeks prior to the start of workshop. After that, there are no refunds for any reason for the workshop fee.
MENLA PARTICIPANT HOUSING CANCELATION POLICY:
If you cancel your housing:
Up to 24 hours prior to the program start, you will receive a full refund for your housing costs, minus a 10% processing fee. You will be refunded 90% of the original cost of your purchase.
Within 24 hours prior to the start of the retreat, you will not receive a refund but instead will receive full credit, minus a 10% processing fee, which can be applied to any other Tibet House sponsored program, group retreat where we take accommodations or full registrations. This credit is good for one year.
If the participant does not show up for any reason or chooses to leave early, no refund or credit will be given.
*Please note that there will be no refunds issued within 24 hours of the start of the retreat for arriving late, leaving early, flight cancellations or travel delays. We understand that many times cancellations occur due to illness, family emergencies. All monies will be refunded in full (less a 10% processing fee) if you cancel 1 or more days prior to your arrival date. A credit (less a 10% processing fee) is available if you cancel on the workshop's arrival day. No refund or credit is available if you do not show up, or if you leave an event early for any reason.

Coronavirus Specific: Full Refund from Menla for your housing cost up to 24 hours before the event in the case of mandatory travel ban, flight cancellation, illness or illness of an immediate family member. All guests canceling due to the Covid-19 virus must provide Menla with a doctor's note stating that they themselves or an immediate family member has contracted illness. Those looking to cancel and receive a full refund may also submit written notice from the Airline directly stating cancellation of flight, quarantine or travel ban from their country. If this documentation cannot be provided Menla's traditional cancellation policy will be honored.