Holotropic Breathwork One-Day Workshop
15 Jul 2023 / 7190 Marconi, montreal Canada, / Workshop with Certified HB Facilitator /
---
One day Holotropic Breathwork workshop in Montreal
---
From 8:30 am to 7:30 pm
At Studio 1900MOOV, 7190 Marconi, Montreal
(Five minutes from Parc metro station)
Cost of the workshop: 140 CA$*
Detailed schedule
8:30 to 8:45 am: Arrival
8:45 am: Opening of the circle, last instructions and sitter/breather pairings
10 am: First breathwork session (followed by integration through mandala drawing)
1:30 pm: Lunch
2:30 pm: Second breathwork session (followed by integration through mandala drawing)
6 pm: Sharing circle
7:30 pm: Closing of the circle and departure
What to bring
– A lunch (ideally, something that does not need to be heated: there is no kitchen at the venue)
– One (or more) snack
– A pillow
– Bed sheets (single bed)
– A blanket
– A water bottle
– An eye mask it something you might also find very useful
– Earplugs (if you think you might have a problem with loud music)
The mats and drawing material will be supplied.

Contact us for more info.
Click here to register
*plus taxes
---
Facilitators
Alain Menier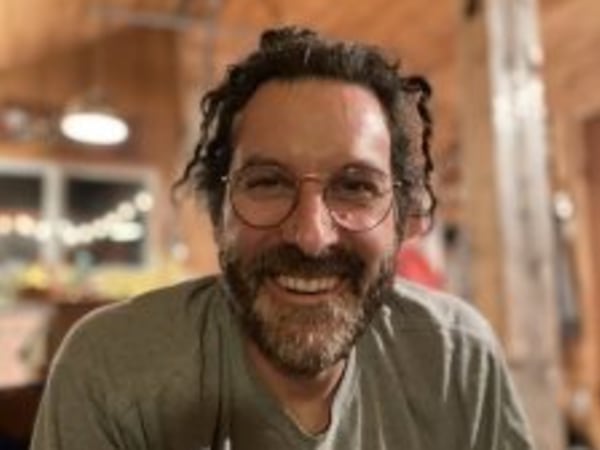 Alain Menier received his certification as a holotropic breathwork facilitator in 2011 and has since organized over 80 group workshops and worked with over a thousand participants. He has given conferences about the relatioship between the perinatal experience and the psyche, as well as about Stan Grof's work. He was the coordinator for Montreal for various studies sponsored by MAPS between 2017 and 2022. Since 2021, he contributes with Therapsil for their therapists training and act as a consultant for Numinus. He has a lifelong passion for music.
---
Location
7190 Marconi, montreal Canada,